Pro Tips while Shopping for Marbles.

Marbles are a mark of beauty and ethnicity for a household. Since ages, civilization has used stones in the forms of marble for construction purposes. This hard rock, carbonate materials never failed to add to the decor of any building. 
How can we forget the example of the great Taj Mahal and many other historical monuments like this? Marbles have even been required for not only flooring, wall decor, or ceiling purposes but even as utensils in ancient times. It is regarded as a respected material to be used for utensils and other daily needs. 
Now the usage there has diminished, but that does not contribute to its decreasing stature. Most interior decorators recommend marbles for people planning to build a new house or renovate the existing one. But specific points must be taken into consideration before choosing marbles for the house. Uganda is rich in such marble distributors, especially granite. You will find the best marble dealers in Uganda.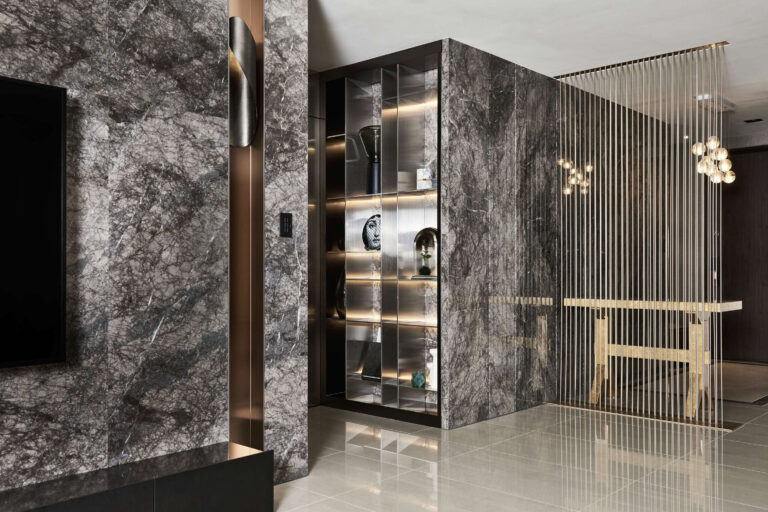 Tips to Remember Before finalizing a Marble.
Now comes the extensive discussion on the tips to remember before finalizing a marble. 
Verify the Quality of Marbles:
Every Marble has got its natural quality, texture, and consistency. Since these are carbonated elements, they can react quickly with acid. Therefore marbles should be chosen accordingly and applied. Choose marbles that are heatproof and waterproof since these are long-lasting and coarse free. So it's worth spending your penny. 
Where to use them properly: 
Decorators and interior designers opine that marbles must not be used for kitchen countertops. Many foods, fruits, and vegetables contain acidic minerals and can cause decay of the kitchen marbles. 
Bathrooms or even bedrooms can be equipped with countertops because generally, acidic or sharp metals like a knife, scissors, etc. are not kept in there. 
Designers, therefore, stress on the smart choice of furnishing to avoid wastage of money. If one wishes to give decor to the kitchen, instead of a marble countertop, one can use granite slabs. Those are non-corrosive and excellent choices for baking and making the dough.   
Dress According to the Size: 
The first-hand calculation of the size and area of the space where one wishes to implement marble decor is the most vital step in the choice of putting marble. Too small a room looks clumsy and narrow with too much of wall cuddling. In there, only flooring will suffice. On the other hand, a spacious room can have both wall decor and flooring with marbles. It expands the view through a wide range. 
Choice of Colour:
Marbles are natural elements that have some natural color and veining on it. The material is a combined outcome of heat and pressure on limestone. The variety and quality differ with the amount of transformation it has undergone. Even the veining and coloring result from such a natural phenomenon. 
It's better to keep parity in marbles' choice so that the room looks identical and beautiful. A slight variation in the veining of any marble can be done with. But if you are a person who is at the top of being choosy, then minutely observe the veining of each marble you have chosen and are being installed. 
Run according to your budget:
Decide the cost and budget first, then sit back with the choices. The cost of marbles in distributors and supply varies from low to high. So spend as much as you can. Highly expensive marbles are not the only choice. 
Middle-class families opt for even moderate cost of marbles for home decor. Even sort out the places where you want to use marbles. If the budget exceeds cut on usage in the kitchen or wall decor. 
Put the maximum on the floor covering and at best for bathroom countertops and beauty. Ceilings are a strict no-no for such moderate budgets. As interior decorators have explained, it is unnecessary to give the most massive sum of money behind decoration with marbles since that is unnecessary. Instead, one can buy the best quality of marbles in that budget and offer a complete beautiful look to the house. 
How can Super Terrazzo help your Business?

Marble distributorsare available in ample at Uganda. But one needs to choose the best from the lot. These days' marble dealers in Ugandaare mostly providing a supply chain of mixed materials, which are hardly original marble, terrazzo, or granites. Therefore we provide you with the most authentic and guaranteed company of such stones, i.e., Super Terrazzo ltd. 
The largest marble distributor and marble supplier in Uganda, Super Terrazzo, doubly verify and examine each product's quality minutely. They vow to keep their promise. According to a market survey, Super Terrazzo is believed the largest stockist of marbles. 
Cost of marble in Uganda range from high to moderate. So before choosing the marble, the company must also be taken into account. Since it has to do with building purposes, once implanted, these cannot be broken or reinstalled. So be careful, and opt for the best. Opt for Super Terrazzo. 
Concerning the cost of marble in distributors and supply, we are the best. As we provide the best in class quality for you. Hence, we are the best marble stockist in Uganda!