Terrazzo Flooring - Terrazzo Floor Tiles
Super Terrazzo
The Largest Manufacturer, Distributor and Supplier of Terrazzo, Granite, Marble, Ceiling, T Grids, Gypsum & Plaster Boards in Kampala, Uganda and East Africa
We as Terrazzo and marble Supply Company give you the best terrazzo experience and show you how splendid your architecture can be with a simple touch of our gem –terrazzo. As Uganda's trusted largest manufacturer, distributor and Supplier of Terrazzo, Granite, Marble, all types of Ceiling, T Grids, Gypsum & Plaster Boards we serve an extensive supply of quality products.
Our mission is to provide our clients with the highest level of professionalism and technical knowledge. With over 20 years of experience, our clients can approach every project with confidence.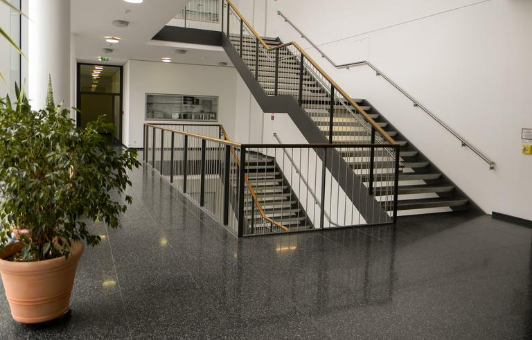 We stock, supply, and install all types of Terrazzo Tiles, Marble, and Granite in Kampala, throughout Uganda, including East Africa.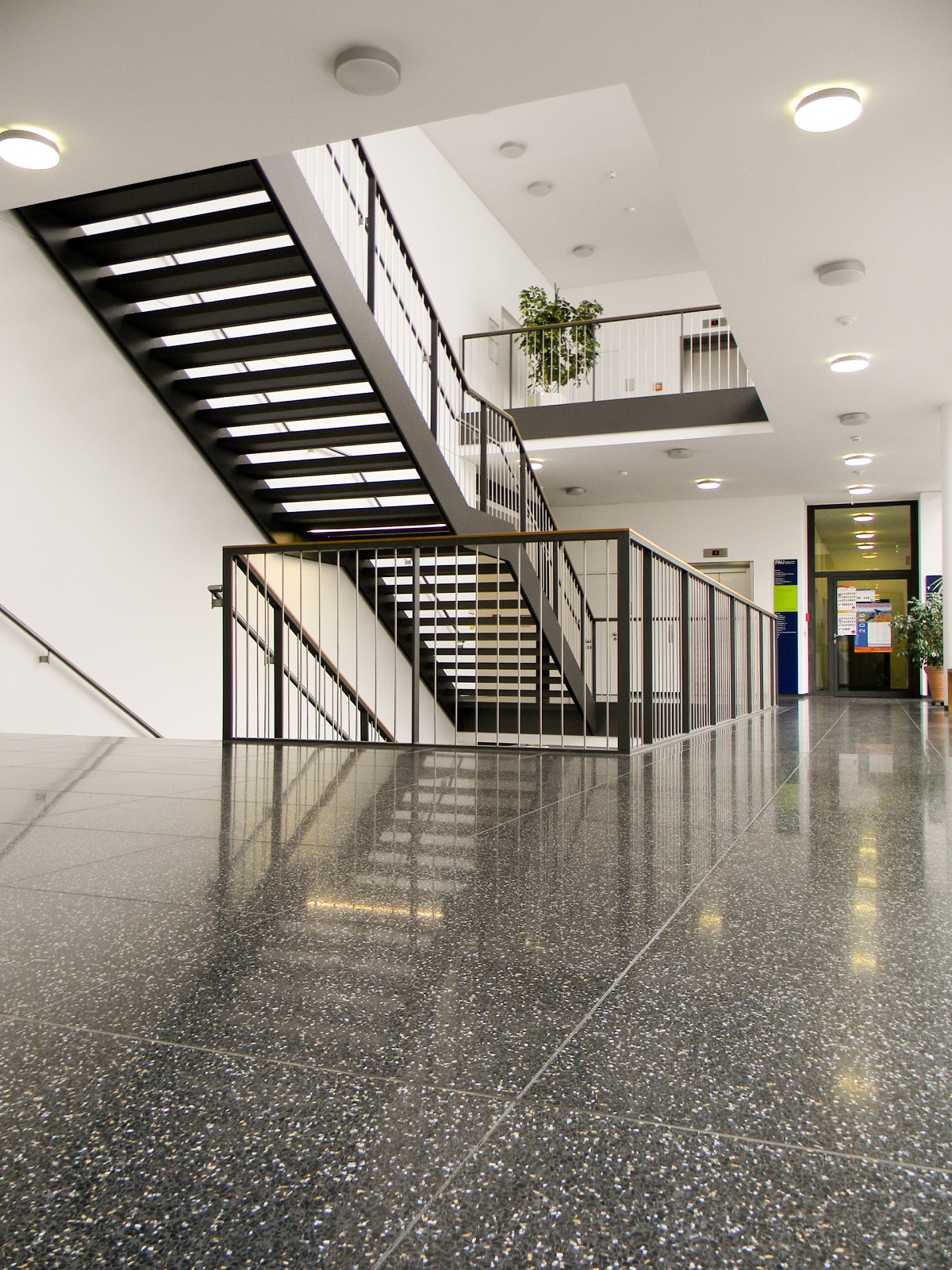 Terrazzo Flooring, Terrazzo Tiles
About Terrazzo
Terrazzo tiles are one of the most versatile tiling options available on the market. Terrazzo is a flooring material traditionally made by mixing marble, granite, quartz, or glass chips into a cement binder; terrazzo is attractive and one of the toughest products available when it comes to tiling materials. We offer terrazzo tiles which can be used in both indoor and outdoor installations.
Durability - Terrazzo is one of the most durable flooring materials available today.
Limitless Design - Terrazzo embeds marble, granite, quartz, or glass chips in an epoxy resin binder, retaining aesthetic quality as seen in traditional based terrazzo.
Environmentally-Friendly - Terrazzo ranks as one of the most economical and environmentally-friendly flooring.
Low costs - Terrazzo is among the lowest life-cycle costs in flooring.
Want to know about various products?
We always bring good quality services with 100% safety measures
Terrazzo Flooring - Terrazzo Floor Tiles
Beautiful floors are a treat to the eyes and a sight to behold. Aren't they? Walking on them just makes you feel so light and special. Like you are so high above the ground while still on it. To make your experience even more rich and soothing we introduce you to the Italian marble TERRAZZO. Perfected in the northeastern Italian region of Friuli, Terrazzo offers strength, malleability and a magnificent view at the same time. Having lived through centuries Terrazzo carries the essence of the old art while smartly keeping up with the new one. Terrazzo compliments the ceilings as perfectly it does the floors. Be it intricate or simple terrazzo aces all of it.
We have the largest Terrazzo showroom in Kampala, Uganda. Come down and view hundreds of Terrazzo slabs in our dedicated warehouse. Why choose from a brochure when you can see the product in the flesh?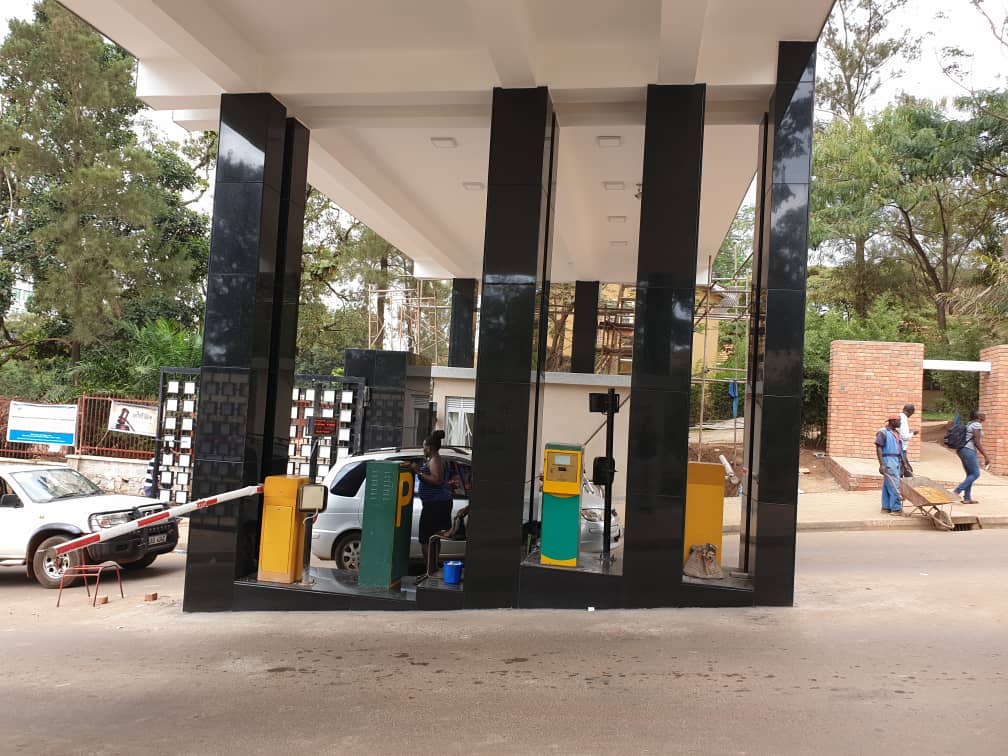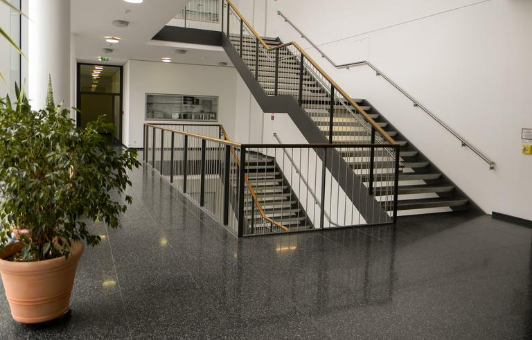 Why Choose us – Trusted Terrazzo Manufacturer & Suppliers
As Uganda's trusted manufacturer and distributor of terrazzo We stock, supply, and install most types of terrazzo tile, much of it available for immediate delivery. And no one knows terrazzo – like us – We help architects and interior designers plan and build custom terrazzo flooring and products
Want to know about various Terrazzo Colours?
Uganda's Largest Terraazzo Showroom. OVER 200+ Types. Visit Our Showroom Today!
Contact Details
Get in touch with us for any questions about our Products or projects.
Head OfficePlot 194, Kawempe, Postal Address : P. O. BOX. 30669 Kampala - Uganda.
Factory AddressPlot 194, Kawempe, Postal Address : P. O. BOX. 30669 Kampala - Uganda.
Email usinfo@superterazzo.com
Call SupportOffice Number: +256 702 203 203 Mobile No: 0755 / 772 369089 - 0758 / 776 647485
Super Terrazzo

Send a Message