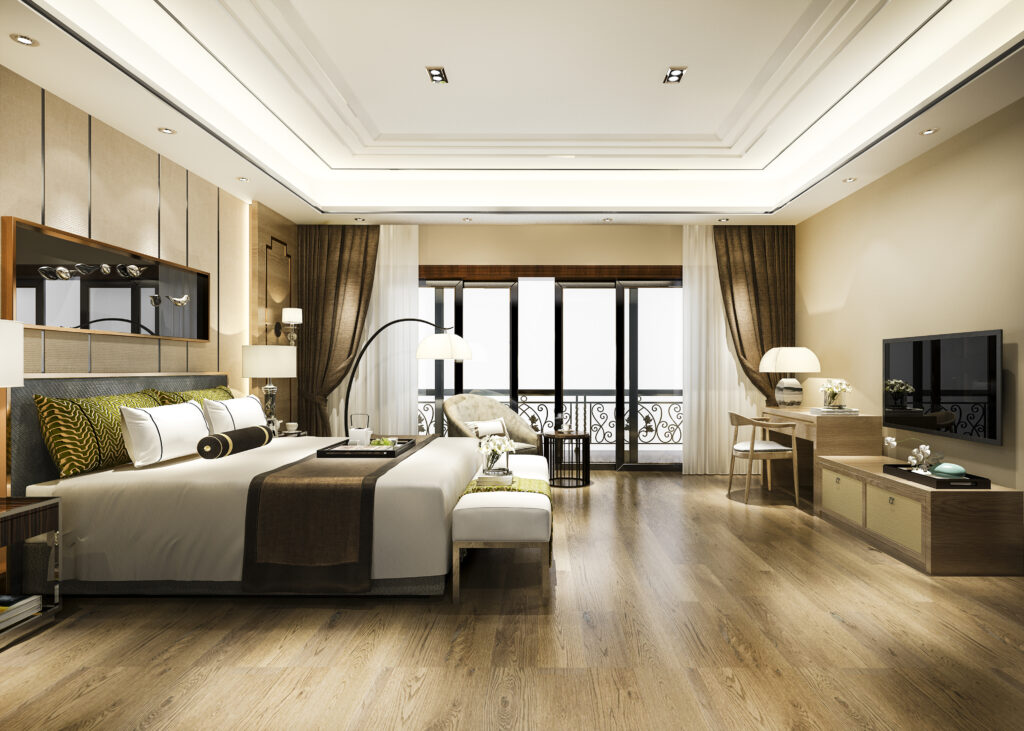 Modern apartments are becoming cleaner and more minimalist as a result. But where is that one place where you can add more designs? The ceiling, that's right! The days when the ceilings of your home were the least significant design elements are long gone. False ceilings are currently dominating the market, and the options and materials available for artificial ceilings are endless! So, let's explore the realm of gypsum ceiling ideas a little more.
Calcium sulphate dihydrate makes up the mineral gypsum, which is a substance that occurs naturally. Gypsum boards that designers incorporate in the gypsum board ceiling are made using this method. Gypsum is incredibly resilient, which makes it the ideal material for a false ceiling. Due to the low cost of labour, it is economical. Gypsum requires less time to build since it dries faster. It can absorb sound, is capable of insulating rooms, and is energy-efficient. 
Gypsum Board Types
Depending on why you want to create a fake ceiling, you can select from various alternative gypsum ceiling board kinds in addition to the basic ones. Gypsum boards are also available that are resistant to fire and moisture. These are appropriate for residential, commercial, or other structures in areas with humid climates. Soffit board panels and abuse-resistant panels are further options. The latter can survive most environments, and you may even use them on balconies.
A False Gypsum Ceiling with Beautiful Lighting
Gypsum boards allow for design versatility, enabling them to support layered lighting designs. False ceilings made of gypsum aren't complete without some opulent lighting. Using alcove lights and signature lighting to attract attention to the roof design is one of the most well-liked gypsum ceiling trends we are now observing. We adore how the elegance of the gypsum false ceiling board concept is enhanced by this solitary statement light.
In the current scenario, there are also different types of ceilings available to make your home more attractive, such as suspended false ceilings, acoustical false ceilings, aluminum false ceilings, and so on.
Design for a Geometric Gypsum Artificial Ceiling
A geometric gypsum ceiling is ideal for contemporary homes with modest ceiling heights. Trends like minimalism and Scandinavianism have entirely overtaken the field of interior decoration! This necessitates the use of appropriate ceiling designs. In a modern home, elaborate artificial ceilings would be out of place. Thus, geometric design became more popular. Geometric and angular patterns on gypsum ceilings seem stylish and contemporary. Make as many designs as you want; you can never go wrong with our products. You can also decorate your home by using marble stone on its floor so that it seems alluring.
Design of a Gypsum Ceiling Using Sleek Rafters
Smooth and beautiful rafters in living rooms create a cozy atmosphere. Rafts may transform even the most uninteresting environments, whether you use them as ceilings or walls. It makes sense why it's a significant trend this year! Modern apartments look stunning with plain gypsum ceilings and elegant timber beams. Take a peek at this ceiling design if you need some ideas. The designer kept the gypsum ceiling simple and emphasized it with slender, wooden rafters.
A Mirrored Gypsum Ceiling Design
This fake ceiling made of gypsum board has a touch of luxury, thanks to the mirrors. The pandemic has limited our ability to travel to luxurious hotels and far-off locales. But everyone deserves a little glitz in their house! So welcome to the fashion of adding mirrors to artificial ceilings. Mirrors offer a sense of elegance and make a room appear larger. Add a chandelier to your reflective gypsum ceiling for that added touch of panache.
A Minimalistic Gypsum False Ceiling
The primary, classic aesthetic is another trend we have seen in gypsum ceiling designs. Although fashion trends might come and go, most consumers prefer a style that won't break the bank. It is a minimal design! Gypsum ceilings that are plain and uncluttered look fantastic in both large and small apartments. You can enhance the design with some stylish profile lights without going crazy.
Important Information Before Constructing Gypsum Ceilings
You can choose from a variety of gypsum false ceiling designs since gypsum board price in Uganda is not at all high, and they are affordable. Additionally, it is crucial to remember that gypsum is less durable than wood or laminate and cannot support the whole weight of your swinging chair or your chandelier. If you wish to hang bulky furniture from the ceiling, you can strengthen your gypsum board with a tougher material like plywood.
Conclusion 
Hope our suggestions were helpful! Look no further if you desire your house to be as stunning. Today, schedule a consultation with us online. You will get the best-quality gypsum board for your beautiful home in our shop. Super Terrazzo is always there to cater to the needs and demands of its customers. Once you visit our shops, you will be amazed to see the varieties available here. So, get your gypsum board ceilings from our store at affordable rates.